Eat
Eat
At the Vignettes hut, we want to give you a warm welcome and assure a fine food-service. We put our efforts as much as possible at offering you a lunch as well as the evening meal with local products and home made. Can our roestis, croutes or suggestions delight you, with a good glass of Wallis wine or a local beer?
For visitors with a special diet, we offer vegetarian, gluten- or lactose-free dishes on prior request. In case of allergies, please inquire with our team!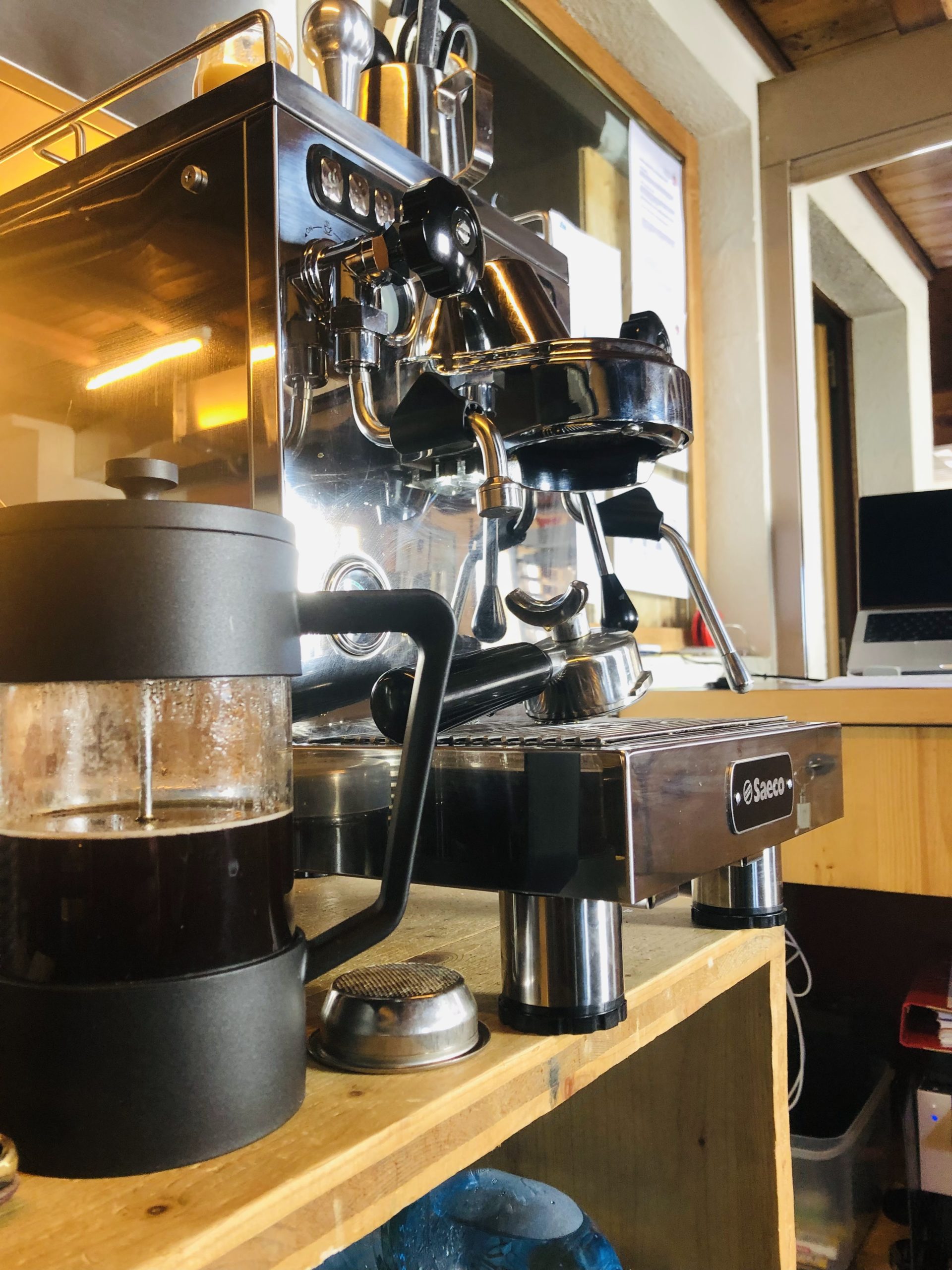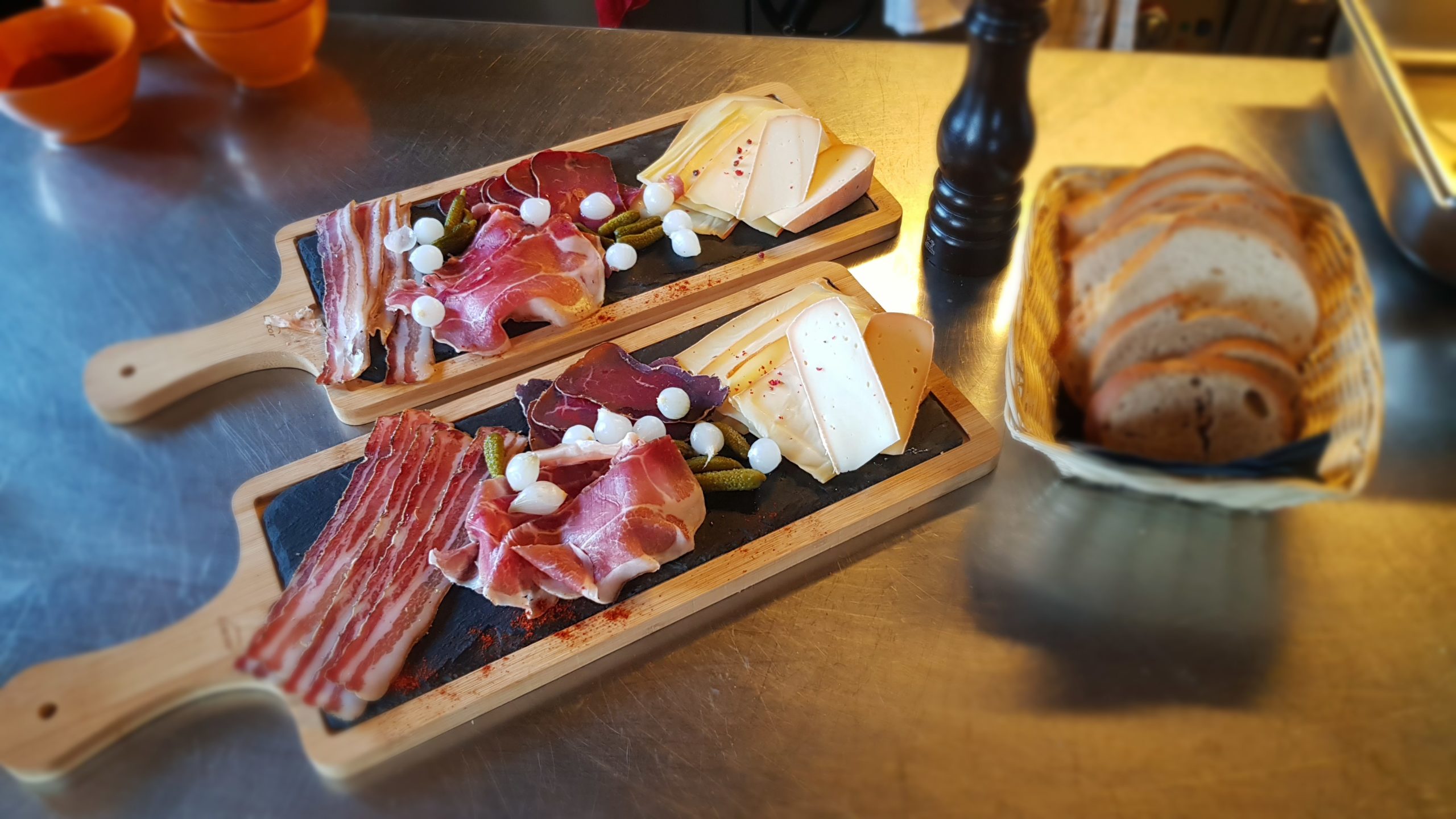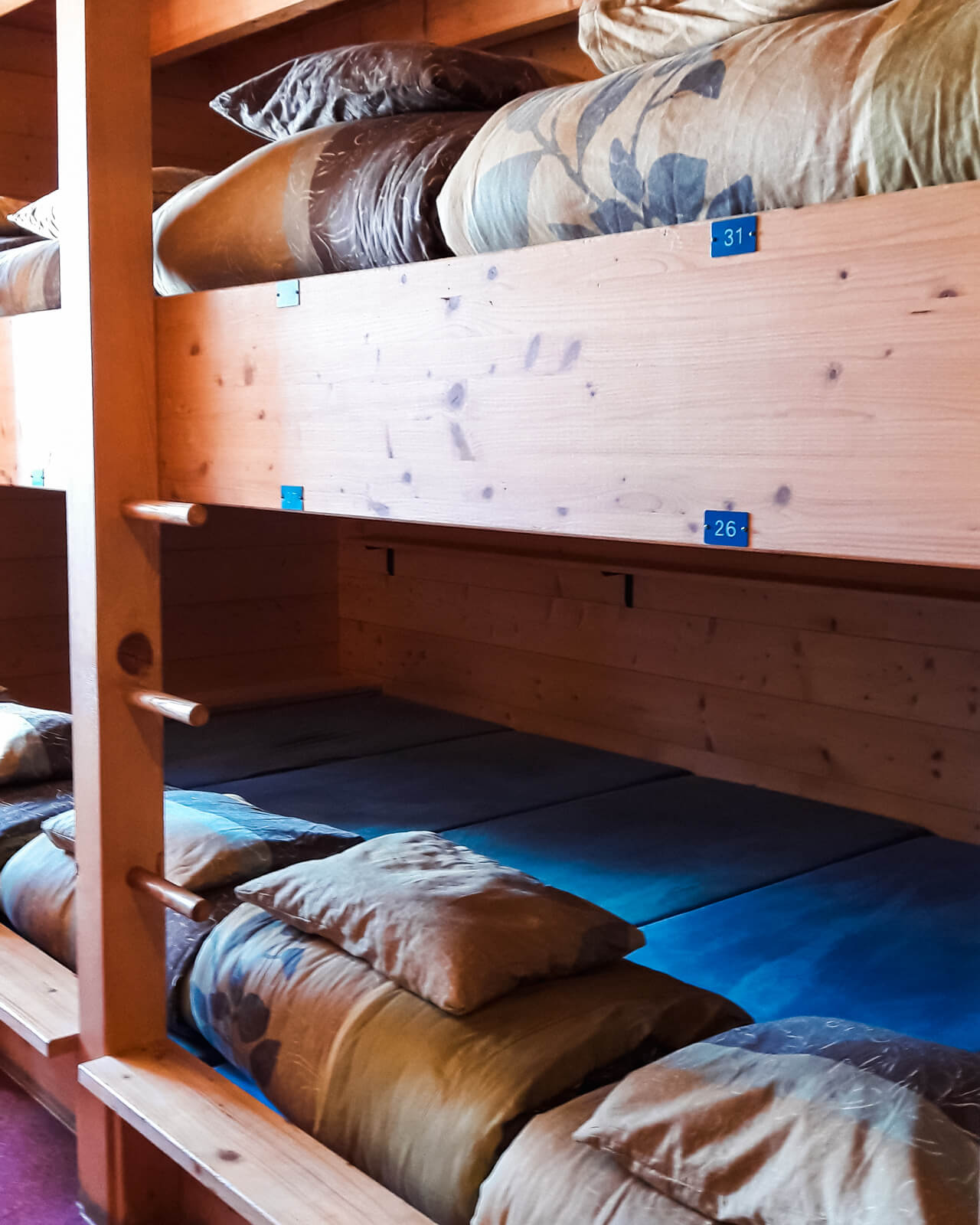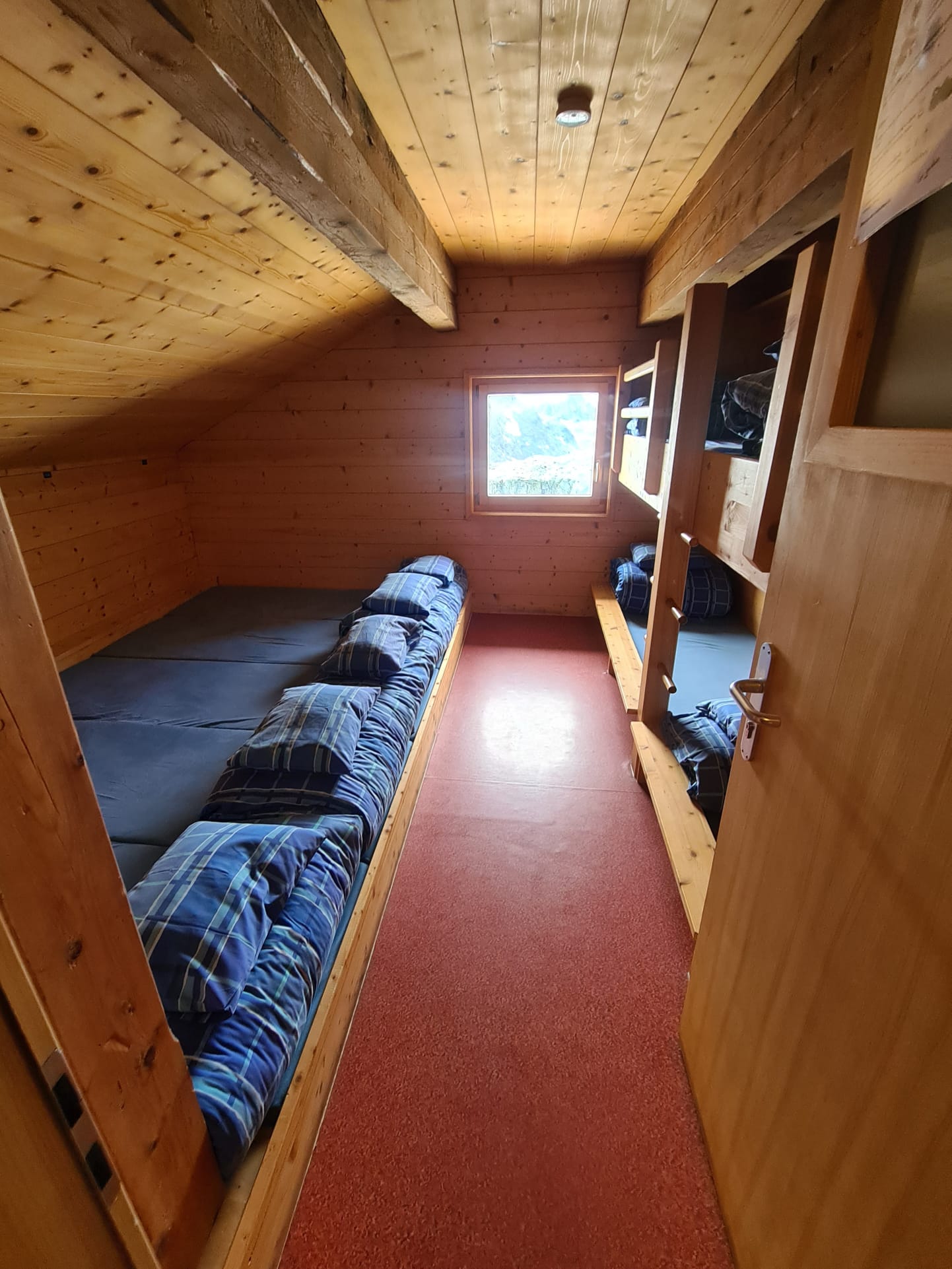 Sleep
Sleep
The Vignettes hut offers 120 sleeping places, divided into 12 dormitories, from 5 to 18 people. Our beds are equipped with duvets and pillows. For obvious reasons of hygiene, everyone will have to bring their own "liner" travel sleeping bag.
Outside of opening times, the hut has a winter room with a gas stove, cooking utensils, crockery and a wood-burning stove. There should be enough wood to keep you warm. The 12 beds are equipped with duvets. There is no reservation system for the winter room. The price of a night in the room is CHF 10.- per person that we ask you to pay in cash in the letterbox.
Prices
Prices
The prices include the overnight stay with the evening meal and the breakfast, tea for the thermos and the tourist tax.
Alpine club member 22+ years old
Alpine club member 6-12 years old
Alpine club member 13-21 years old
Non-Alpine club member 18+ years old
Non-Alpine club member 6-12 years old
Non-Alpine club member 13-21 years old
Children under 6 years old
Alpine mountain guide, CAS committee member
Cabane des Vignettes reserves the right to change its rates without notice.
We grant reductions only on presentation of identification documents upon your arrival. For guides, your pro card and your Alpin club card must be presented to receive the guide fee. Be careful, there are no exceptions… 🙂
Please take a look at our terms and conditions at the bottom of the page for more information.